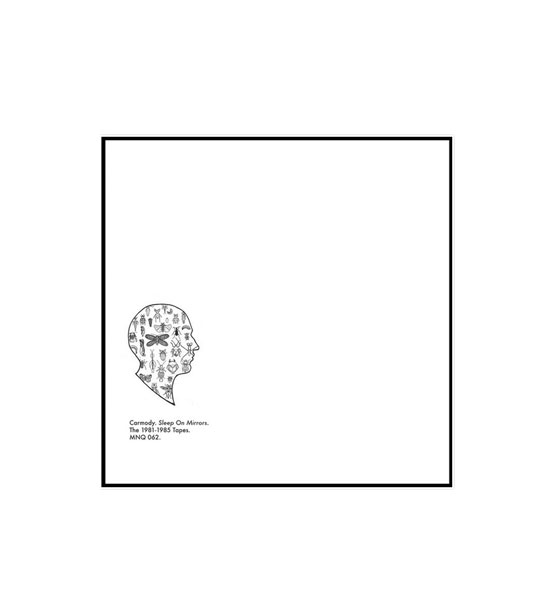 Buy here: http://mannequinrecords.bigcartel.com/product/mnq-062-carmody-sleep-on-mirrors-the-1981-1985-tapes-lp
As earlier compilations of 'Danza Meccanica' have taught us, Italy gave birth to a disproportionate number of synth-pop, new wave and electronic acts in the 80s.
Mannequin goes deeper into the Italian new wave archelogical research with a killer 10 tracks selection of Carmody. Picking their name from a science fiction novel titled "Dimension of Miracles" by Robert Sheckley, Carmody were coming from Torino, as their pairs Monuments and Chromagain. Started as a duo (Alberto Ramella and Andrea Lesmo) and later a trio with Max Casacci joining in as a guitar player, Carmody recorded from 1981 to 1985 and issued three incredibly rare demo tapes. "Sleep On Mirrors" compiles the best tracks from those tapes, bringing you one of the most peculiar 80′s minimal synth music coming out of Italy.
Tracklist
A1 – Messengers Of Love
A2 – Most of you
A3 – As We Down
A4 – Ambiguos
A5 – Psalm
B1 – Long Breath
B2 – Space invaders
B3 – Sleep on mirrors
B4 – Bones
B5 – Time's under
Limited edition of 300 copies.
Mastering by Rude 66.
Graphic design by Alessandro Adriani.