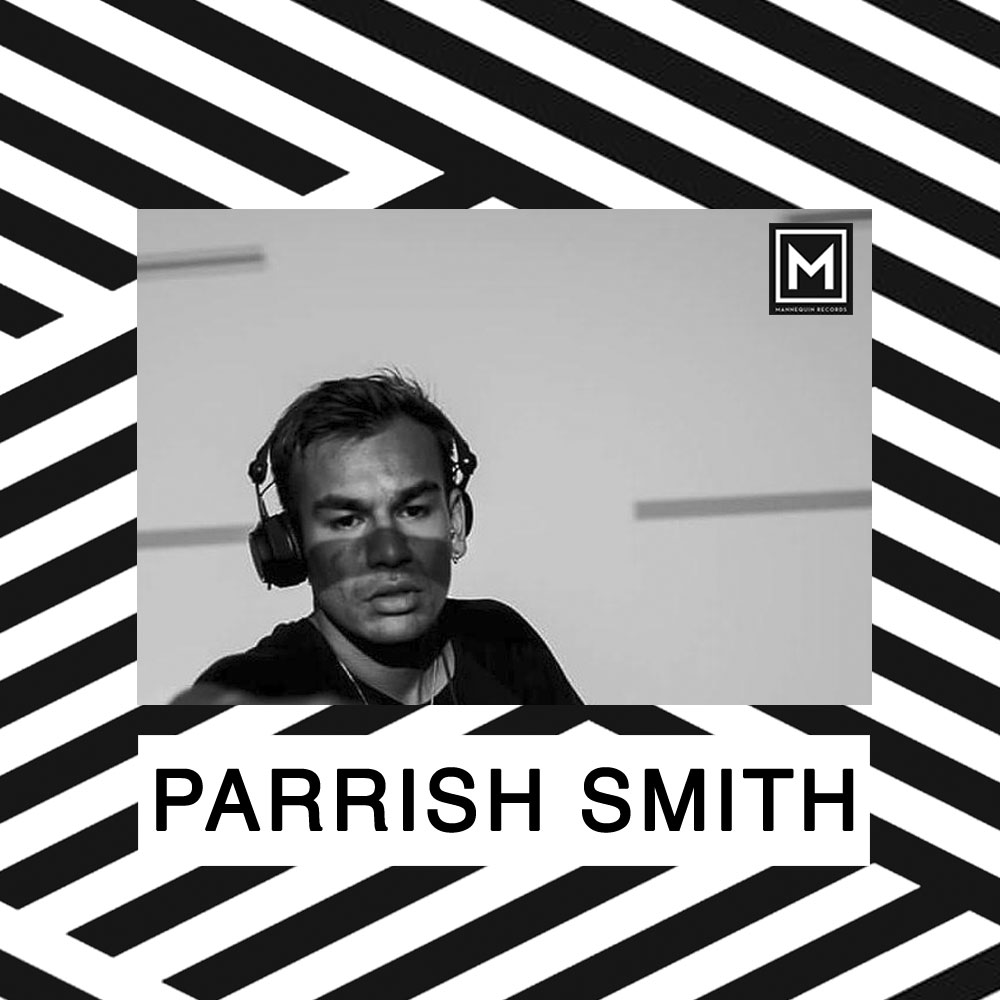 Parrish Smith crafts a sound that's both familiar and deeply inexplicable. Hovering between body music, electronica, industrial and deep-burning jakbeat yet rejecting the conventions of all them, his output is as elusive as it is absorbing. Inspired by personal experiences and his determination to keep evolving, Smith developed a distinctive sound derived from an all-analogue set-up, sampling every object that produces sound.
His signature raw machine wrangling gained attention from Nina Kraviz who released 2 tracks' on her трип imprint, while the Dutch label Knekelhuis signed his debut EP: Virgin Of The World. Alongside Pankow, Helena Hauff and Perseus Traxx, Smith contributed to a split EP on Contort Yourself including a 4-tracker on L.I.E.S. records.
Parrish Smith will join Mannequin Records Nacht III on December 22nd at Säule / Berghain.
Tracklist:
1 Herpes-Z – Panico [Mannequin]
2Die ANGEL – Terminen Kevät [Cosmo Rhythmatic]
3 Michael O'Neill – Brighter Britain Today [Tesla Tapes]
4 Orphx – all rivers at once [Sonic Groove]
5 Mick Harris & Eraldo Bernocchi – Hammer Treatment [Sub Rosa]
6 Ruffhouse – Division III [Ingeredient Records]
7 Beau wanzer – In One Ear [Jealous God]
8 B. Barksdale – Don't Bark Won't Bite – [Veleno Viola]
9 Karl O'Connor – Here and Now [Downwards]
10 Portishead – We Carry On [Island Records]
11 B. Barksdale – 7.0.8. [Eye for an Eye Recordings] Forthcoming
12 Adam X – Media Lies [Psycho-Dynamics]
13 Unhuman ST001 [Strange Therapy] Forthcoming
14 Kill Memory Crash – Shots [Ghostly International]
15 TerrorFakt – ALF (Reconstructed By Accessory) [Tinman]
16 Ancient Methods – Immured In Supreme Beliefs [Hospital Productions]
17 I Hate Models – Last Kiss Before Death [Monnom Black]
18 Rendered – Traum [aufname + wiedergabe]