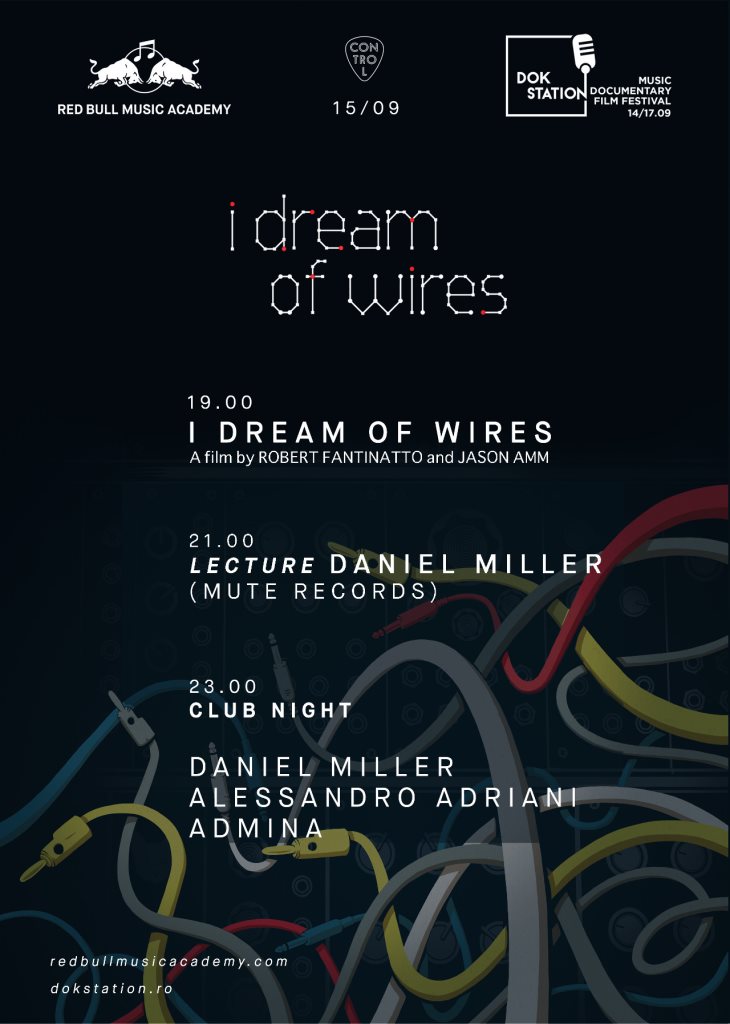 Red Bull Music Academy joins forces with Bucharest's music documentary film festival DokStation for hosting an in-depth lecture and DJ set from visionary producer Daniel Miller.
As founder of Mute Records in the late '70s, Miller has staked out a place among the most influential figures of modern electronic music. In addition to producing the first five Depeche Mode albums, he signed with the likes of Erasure, Nick Cave & The Bad Seeds, Moby, Goldfrapp and The Knife. In recent years, however, he's shifted his primary focus to DJing, appearing behind the decks at leading clubs and festivals around the world.
On Friday, September 15, Miller joins us for an in-depth lecture as part of at the DokStation Festival, followed by a two-hour DJ set.
Earlier in the day, a screening of I Dream of Wires, the 2014 documentary by Robert Fantinatto and Jason Amm that traces the history of the modular synthesizer, from its conceptualization by pioneering engineers like Bob Moog and Don Buchla to its modern-day revival in the hands of artists like Nina Kraviz, Carl Craig, James Holden and more.
In between events, Roman selector Alessandro Adriani, the brain behind Mannequin Records, and producer and visual artist Adminda, who founded Bucharest's Corp platform for female-identifying electronic music, will deliver DJ sets to keep crowds entertained.