Mannequin Records is truly honoured to present the 30th Anniversary Edition of the LP "Into The Future" from 2+2=5, the cult New Wave Italian band based in Milano. Release date tba.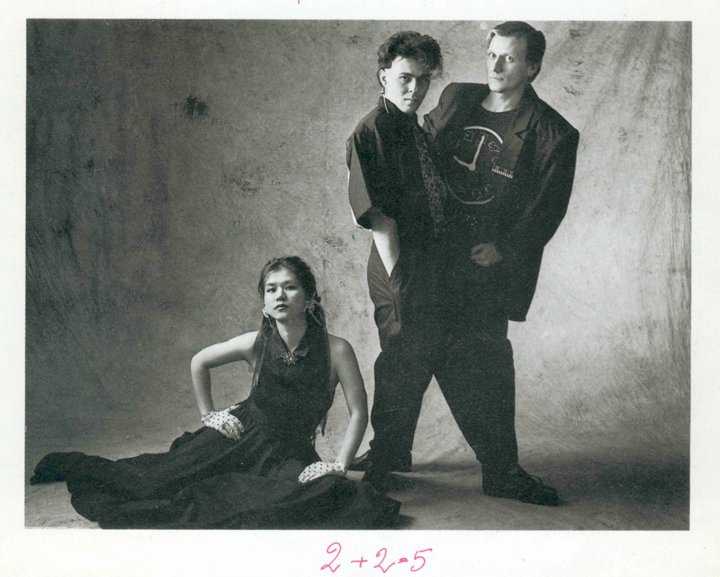 On a cold autumn evening in Milan in 1981, Nino La Loggia met Giacomo Spazio for the first time. Both were regulars of Bar Concordia, one of the few meeting places for the post punk generation. Nino, along with Marco Philopat (now an established writer), had given birth to the HCN, one of the pioneering punk bands of the peninsula. Meanwhile, Giacomo was a performance artist interested in graphics and was looking for a new form of painting that was innovative and provocative. When the two met sparks flew. The two had the same passion for music: Kraftwerk, Joy Division, DAF and the whole new scene of proto-electronic wave. Together they decided to start the musical project called 2 + 2 = 5, a tribute to Orwellian dystopia. The two began working together immediately. Nino continued to pursue the sound to the limit of experimentation, and Giacomo wrote texts. The band made their début at the "Cinema-Music Non-Stop" at the Crimson Cinema of Milan in May 1982. Shortly after, Cha Cha Hagiwara joined 2 + 2 = 5.
Already a keyboard player in Jeunesse d'Ivoire, she enriched the band's raw sound with sonority and resonance which we can now define as analog.
After several gigs around Milan, Turin and Switzerland, the trio entered the studio to record their first LP titled '…Into The Future' which was to be published towards the end of 1983.
In 1983 Giacomo Spazio established with Ermanno Gomma Guarnieri the UT distribution. This was the first italian company that distributed counter-culture punk material (tapes, records and fanzines).
In 1986 with several friend Gomma, Kikko and Valvola, he is among the founders of the first italian no copyright electronic counter-culture magazine called Decoder.
In 1987 he founded the independet music magazine Vinile and the related independent label Vox Pop that later became one of the most famous and important indie-rock italian label.
Here the complete tracklist of their first LP, a nowdays classical of the minimal synth music.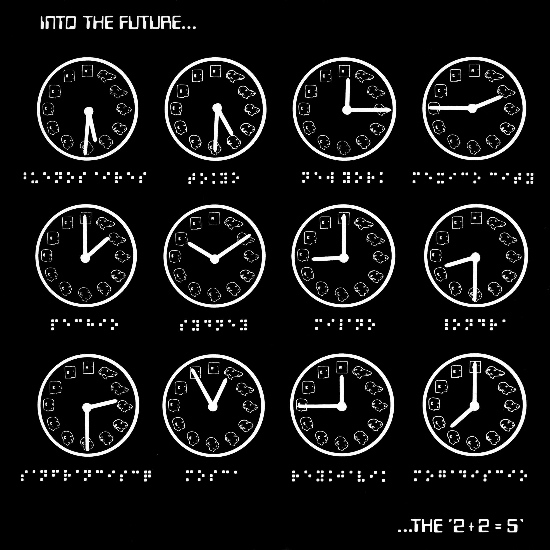 Tracklist:
A1 Without Words (Intro)
A2 Alternative Two2
A3 K. S. And V.
A4 Meeting Mc. L.
B1 Slow 4
B2 Jacho's Story
B3 It's A Good Day Today
B4 Last Sunset